THE FIVE CHAMPIONS – LAMON BREWSTER, JAMES TONEY, RIDDICK BOWE, CHRIS BYRD & RAY MERCER ON BEHALF OF 4 CHAMPS CIGARS, CONFIRMED FOR INAUGURAL BOX FAN EXPO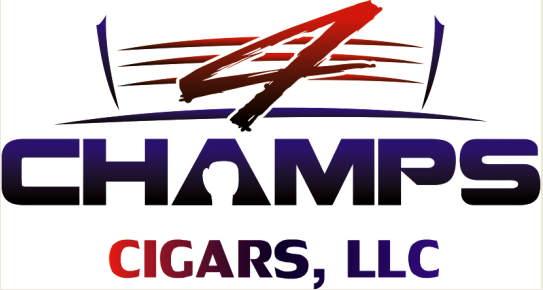 Saturday, Sept. 13 event at Las Vegas Convention Center allows fans to meet and greet boxing legends and other celebrities before Mayweather-Maidana rematch
LAS VEGAS, Sept. 4, 2014 – The Five Champions: "Relentless" Lamon Brewster, Ray "Merciless" Mercer, Chris "Rapid Fire" Byrd, James "Lights Out" Toney and Riddick "Big Daddy" Bowe, have confirmed they will appear on behalf of and in connection with 4 Champs Cigars LLC at the inaugural Box Fan Expo, Saturday, Sept. 13 at the Las Vegas Convention Center.
Scheduled from 10 a.m. to 6 p.m. and coinciding with Mexican Independence Day and the Floyd Mayweather-Marcos Maidana rematch that evening, the Box Fan Expo allows fans to meet and greet the sport's legends, past and current champions and other celebrities of the sport, collect autographs, take photos and purchase merchandise and memorabilia.
The five former champions have come together to promote and showcase their new product line: Champions Cigars.
"I'm excited to meet and shake hands with all the boxing fans that have supported me throughout my career," Brewster said.
"I am looking forward to meeting all of the true boxing fans who will be in attendance at the Box Fan Expo Saturday, September 13 at the Convention Center," Mercer said.
"It's an honor for me to be with so many former, current and future World Champions, not to mention such loyal and great fans. Boxing wouldn't be boxing without you," Byrd said.
Toney said, "Lights out here and I'm looking to meet the greatest fans in the world."
From Bowe, "I am coming to Las Vegas and that's what's up. Need I say more? It's Big Daddy."
The Five Champions will join a veritable Who's Who of boxing: Mike Tyson (Iron Mike Productions), Roy Jones Jr., Amir Khan, Mikey Garcia, Sergio Martinez, Juan Manuel Marquez, Al Bernstein, Robert Garcia and Mia St. John at the Box Fan Expo.
Also expected at the Las Vegas Convention Center are Leon Spinks, Zab Judah, Shawn Porter, Brandon Rios, Robert "The Ghost" Guerrero, Erislandy Lara, Jean Pascal, Peter "Kid Chocolate" Quillin, Terry Norris, Austin Trout and Jesse James Leija. Other fighters are expected to be announced in the coming days.
The Box Fan Expo is a complete, all-encompassing experience for the boxing fan. Aside from meeting past world champions and legends of the sport, fans can meet top trainers such as Maidana's trainer – Garcia – commentators such as Bernstein, representatives of boxing's various federations and boxing gear and apparel companies such as Rival Boxing, Kronk Boxing, Killa Pro Boxing and Cleto Reyes.
Promoters include Iron Mike Productions, Mayweather Promotions, Lou DiBella from DiBella Entertainment, Leija Battah promotions, Joe DeGuardia Star Boxing and others to be announced in the coming days.
Tickets to the Box Fan Expo are available online at: http://www.boxfanexpo.eventbrite.com.
To reserve a booth, please contact Box Fan Expo at 514-572-7222 or 702-997-2099 – Email:  info@boxfanexpo.com .
More information on the Box Fan Expo is available at:  http://192.254.187.215/~quickpag/BoxFanExpo
You can follow the Box Fan Expo at: https://www.twitter.com/BoxFanExpo or
Facebook at https://www.facebook.com/BoxFanExpo